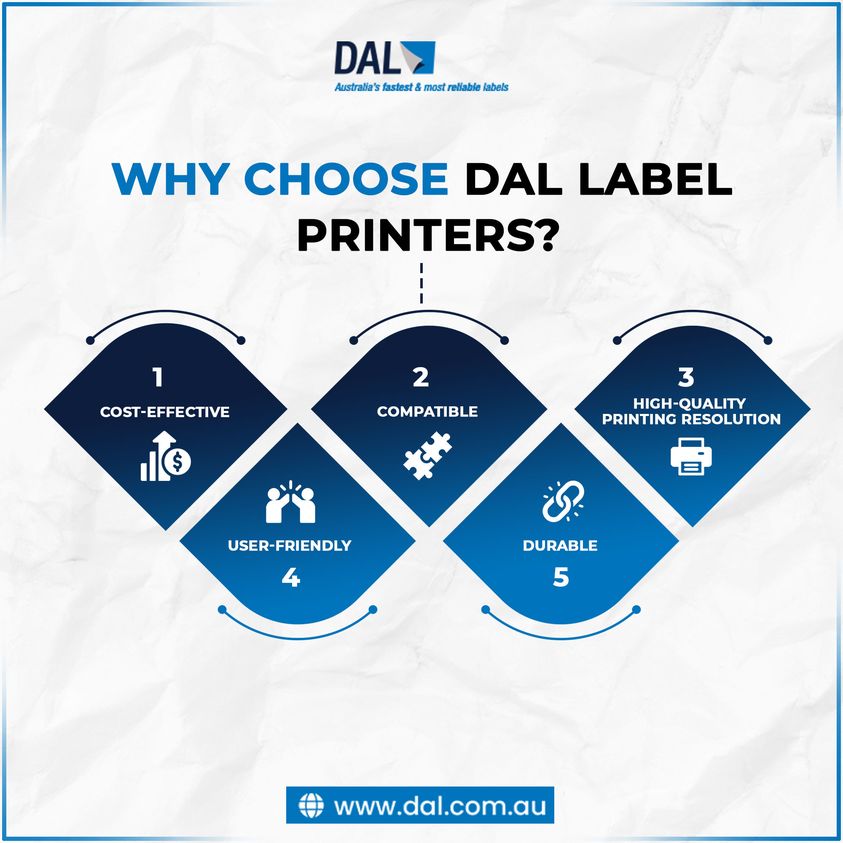 Because most firms print their labels, choosing high-quality printing equipment and supplies is essential to guarantee that your outputs reflect your brand's values.
We ensure to provide:
High-quality label printers produce at a low cost per label.
Compatible printers to help you work with different printer accessories.
Offering a range of installations without sacrificing productivity.
A high-quality and better resolution to ensure a clear, refined and smooth label finish.
User-friendly printers to ease the printing process for the label manufacturers.
Durable printers- water-resistant and resilient to abrasions.
With this wide range of benefits, we are sure you would not like to miss checking out our website https://www.dal.com.au/ and finding the best label printers that meet your requirements.