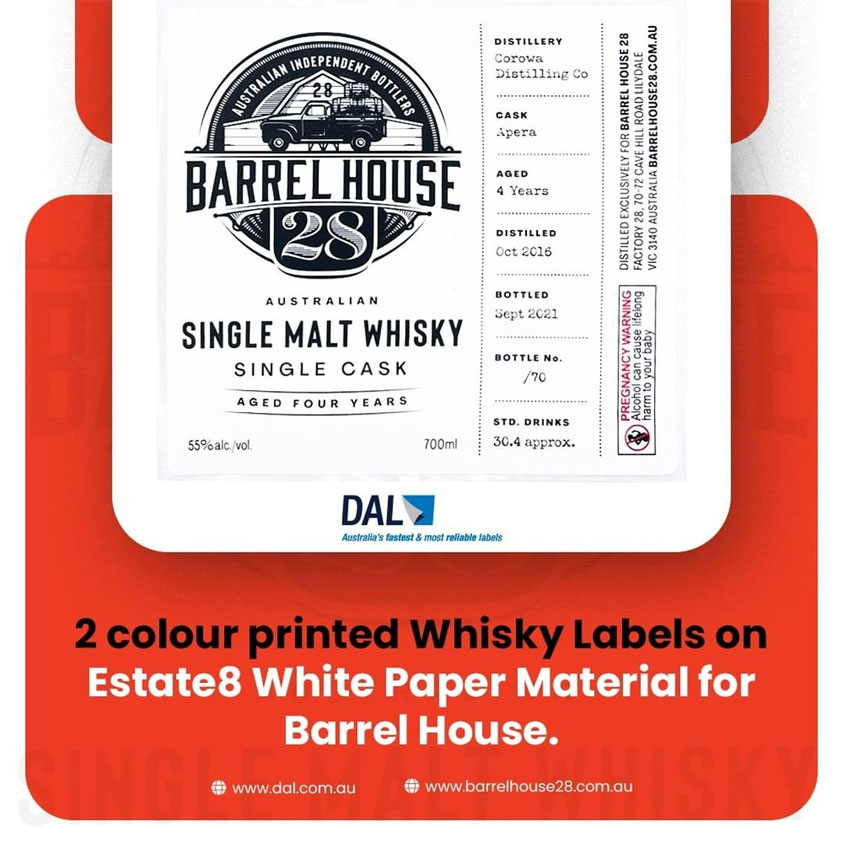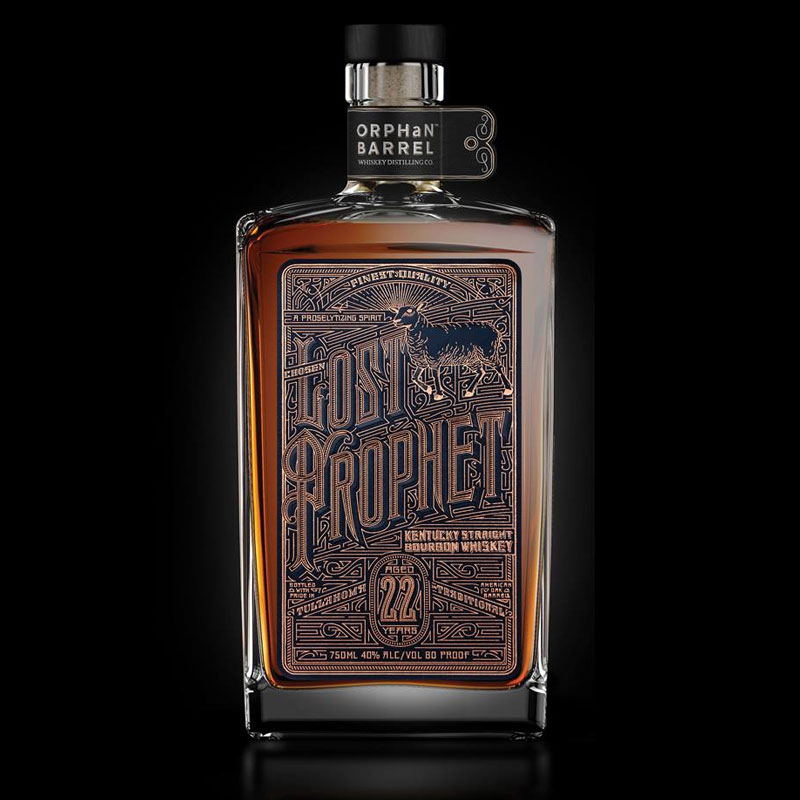 Custom Alcohol Labels for Your Brand
DAL creates the best alcohol labels to suit your brand's extraordinary shape, design, and other essential elements. The alcohol labels play a crucial part in branding, labels and the unique packaging of an alcohol brand are responsible for highlighting the product.
Whether you seek alcohol labels in Australia to spotlight your product, you can rely on DAL's (Dial A Label) expertise and experience. With over 30 years of experience as a leading label printing brand in Australia, we have top-class professionals, their expertise, and the best technology to create impactful labels for your alcohol brand. You can trust us to create custom alcohol labels that promote your business like none other.
Alcohol Labels Australia: Your Wish Is Our Command
As a leading label manufacturer, we understand the unique requirements of alcohol brands, and are equipped to provide personalised bottle label solutions that match your brand.
We realise the importance of alcohol labels for your brand as it persuades onlookers to seek more about your brand and helps to create a loyal customer base. Whether you seek a separate alcohol labels or want to add it to the main label, we customise your needs and provide solutions to elevate your brand image.
Need an alcohol label that provides complete information and helps generate trust in your customers. As the key players in printing alcohol labels in Australia, we create labels with the best materials and include all the pieces of information as per the requirements of our customers.
A label can go a long way in helping establish trust in a wine brand. We develop premium-quality wine labels that are visually pleasing yet communicate the necessary information without looking messy. Based on your specifications, we provide solutions for your brand that impresses and convinces your target customer base.
An attractive beer label does more than simply market your product. It communicates your brand's story while conveying complete information about the product. As experts in the label industry, we work with you to create solutions that convince your customers to buy your product based on the beer label alone.
WHAT DOES DIAL A LABEL OFFER?
DAL delivers the best alcohol labels to help your product stand out in the immensely crowded alcohol market. Here is all that we take care of to help your customers say cheers in style-
DAL prints extremely versatile, high-quality alcohol labels in Australia. We use the best material to ensure the label looks and feels rich. We work with various materials such as cast gloss paper, machine coat paper, undercoated paper and other high-quality products to provide richness to your alcohol label. Our highly trained and experienced teams ensure that we stock reliable items and consistently provide high-quality solutions for all your alcohol labelling needs. The quality of materials and coating techniques makes our labels waterproof and resistant to everyday wear and tear.
At DAL, we believe the alcohol label must portray the brand's identity and ideology, so we don't step back from customisation. We are willing to implement all your needs on the labels and deliver the best for your brand. Our printing specialists offer custom labels in any shape or material, ensuring you get the quality your brand deserves.
The biggest worry of alcohol brands, when it's about labelling, is whether the label will fall off during transit. You can use the best labels, but all the efforts go down the drain if there isn't a strong adhesion. We at DAL realise that our quality labels must stick well to the packaging and not wither with atmospheric pressure. We use strong adhesives to hold the packaging, whether the carton or bottles. We also provide custom adhesives for alcohol labels which means our adhesion can be specially made to stick onto the package at specific temperatures. If you wish to have removable labels, we customise adhesive to serve that purpose too.
At DAL, we ensure the readability of your alcohol labels barcode by taking impeccable care to create the perfect print consistency, contrast and etching. Hence, there is no distortion, and retailers can read the barcode effortlessly.
Alcohol labels must comply with federal directives with a specific format to follow. There are mandatory warnings that the label must showcase; also, it must adhere to the readability guidelines. At DAL, we conform to federal guidelines and discuss ways to display all the necessary information with the customer.
At DAL, we do not want our customers to believe that quality comes with high prices. We offer competitive prices and serve you with our quality services. All we want to do is establish a lifelong partnership rather than getting into a one-time deal.

I find working with DAL labels an absolute pleasure. I know that when I require labels they are always able to supply exactly what I need. The label quality is excellent and it is really nice dealing with a local Supplier.
Nothing is ever too much trouble when I contact Julie – I'm always met with a friendly, 'can do' attitude to any job. Most importantly, I am 100% confident that she will deliver exactly what is promised, when it was promised. Working with DAL makes my job easier, and I love that!
Many thanks,
Rachael Rockstro
Product & Marketing Manager
HOMEDICS AUSTRALIA PTY LTD

"What we love about dealing with DAL is their genuine care for their products. Customer service is impeccable, and the quality of the products received is unmatched from our other suppliers. We would recommend anyone to try DAL for thermal ribbons, printers or labels as they have a great attitude and response time. You won't be disappointed!"
Kind regards,
Kate Lusk
Business Development Manager
THERMAL RIBBONS AUSTRALIA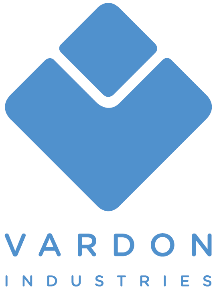 It's a pleasure dealing with DAL as there Customer Service is fantastic, Pricing is great (and they will always price match) and you know you are getting a quality product.
They are always happy to accommodate your businesses requirements and order/delivery turnaround is second to none.
Kind regards,
Isabelle Ball
VARDON INDUSTRIES

We have been with DAL since we began in 1997 – once we went somewhere else because they were slightly cheaper – well, we paid for that as the quality was no-where near DAL. Our Business is in a remote part of Australia -DAL know that and they still manage to get us our labels in a hurry.
DAL have really helped us with our business. Once we ran out of all our labels within 3 weeks of each other – this meant we needed a 2 year supply of all labels across our range – this put stress on our cash flow – DAL where happy to help us out with terms. DAL feel more like a partner to us rather than us a customer to them.
Cheers,
Duncan McFie
Director
KING ISLAND CLOUD JUICE

Puma Australia Pty Ltd have been using DAL for over 20 years now for the supply of printed and unprinted materials. In dealing with DAL I have found them to be responsive and reliable. They give reliable information with regard to delivery times and follow up and I am confident when I place an order that it will be to specification and within the stated time frames for delivery. I am confident that any company wanting to deal with DAL will be pleased with the service given.
Yours truly,
Howard Vorwerk
Warehouse Manager
PUMA AUSTRALIA PTY LTD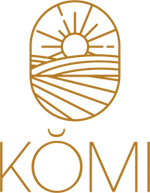 Dial A Label went over and above to make sure we got the result we wanted for our new products. Can't recommend them highly enough. Excellent customer service and follow up that took the worry out of launching a brand.
Komi Fermented
KOMI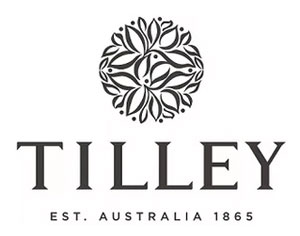 Dial A Label has offered an outstanding service and reasonable price. Julie can deliver the labels within 4 hours if we need it urgent for our production.
It's an amazing service and highly recommend label supplier for everyone.
Nina Nguyen
Purchasing Manager
TILLEY SOAPS AUSTRALIA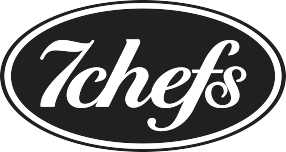 7 Chefs have been doing business with Dial A Label for over 10 years, highly recommend them, great pricing and fantastic customer service and very knowledgeable.
Vivian Nesci
Purchasing Officer
7 CHEFS PTY LTD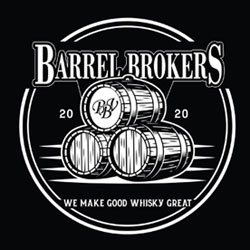 We had a very specific brand idea that we took to DAL. We wanted a vintage look with a premium feel and we almost didn't think it could be achieved. Well, Julie and her team hit it out of the park! Not only do our labels look even better than we had imagined but the process was seamless. We now recommend DAL to all our liquor industry contacts.
Robbie Tucknott
Barrel House 28 – Managing Director
BARREL BROKERS
Key Advantages of Trusting DAL for Alcohol Label Printing
Get the Best Alcohol Labels at Dial A Label
DAL can deliver the best solutions. If required, we also offer next-day delivery of labels throughout Australia, so your business doesn't have to slow down.
Frequently Asked Questions
To make a enquiry please fill in the form below and a sales representative will get in Touch with you shortly.
"*" indicates required fields