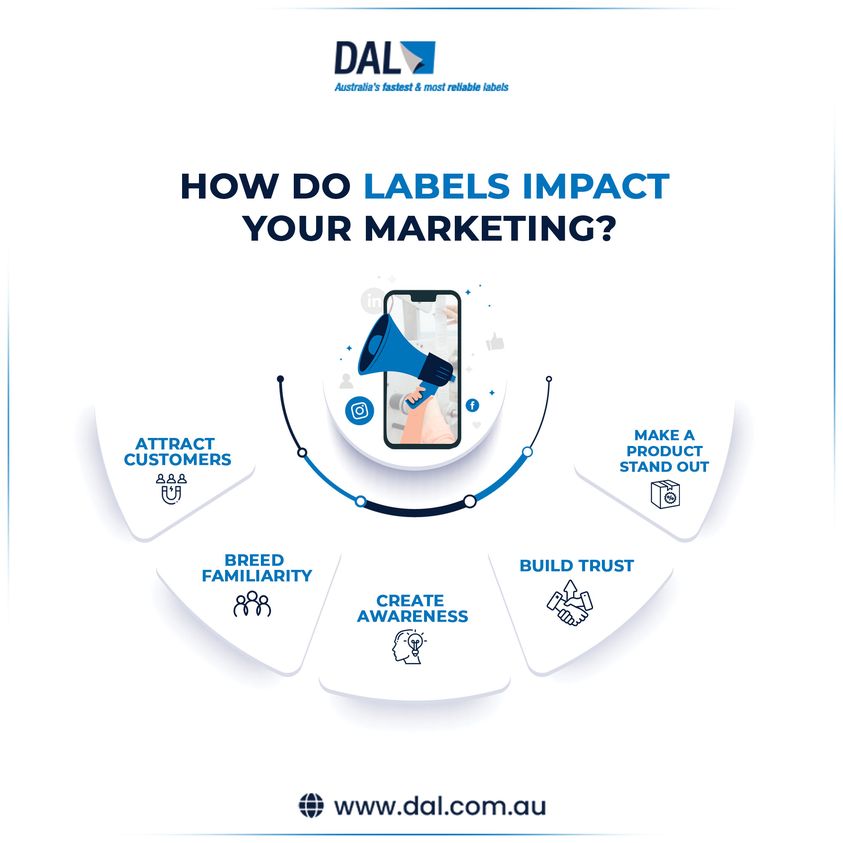 As a business owner, it is extremely important to figure out a marketing strategy that'll help you boost your brand.
So, what role do labels play in branding? Labels constantly remind customers of the brand they're using and help differentiate your product from the competition.
They're not simply buying the product but putting their faith in your brand.
Unique and effective labels draw customers' attention and convince them to make purchases.
A label promotes familiarity, making customers feel as if they personally know the brand.
Labels contain essential information about the product's manufacturing, ingredients, and precautions for use while acting as the brand's face.
Well-designed and high-quality labels are a reflection of a company's commitment to product quality.
So, if you want to take your product marketing strategies to the next level, invest in designing and labelling with the best quality label printers at DAL.
To know more, find us at https://www.dal.com.au/