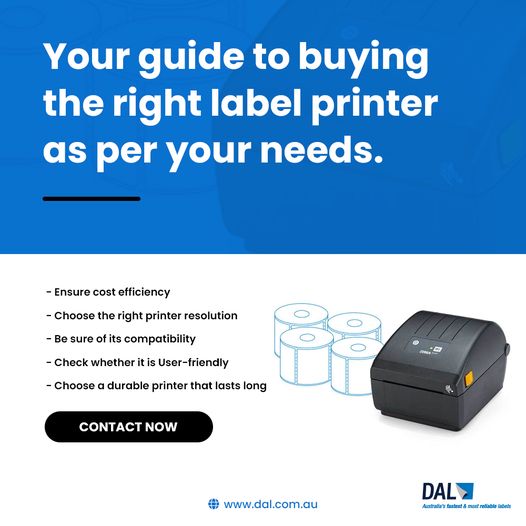 Your business needs a good quality label printer, and here are the things that should be taken into account while making that decision.
Make sure that your printer is cost effective, compatible with all devices at your workplace, is user-friendly, durable and comes in the right resolution.
If you are looking for a label printer for your business, visit us at www.dal.com.au.