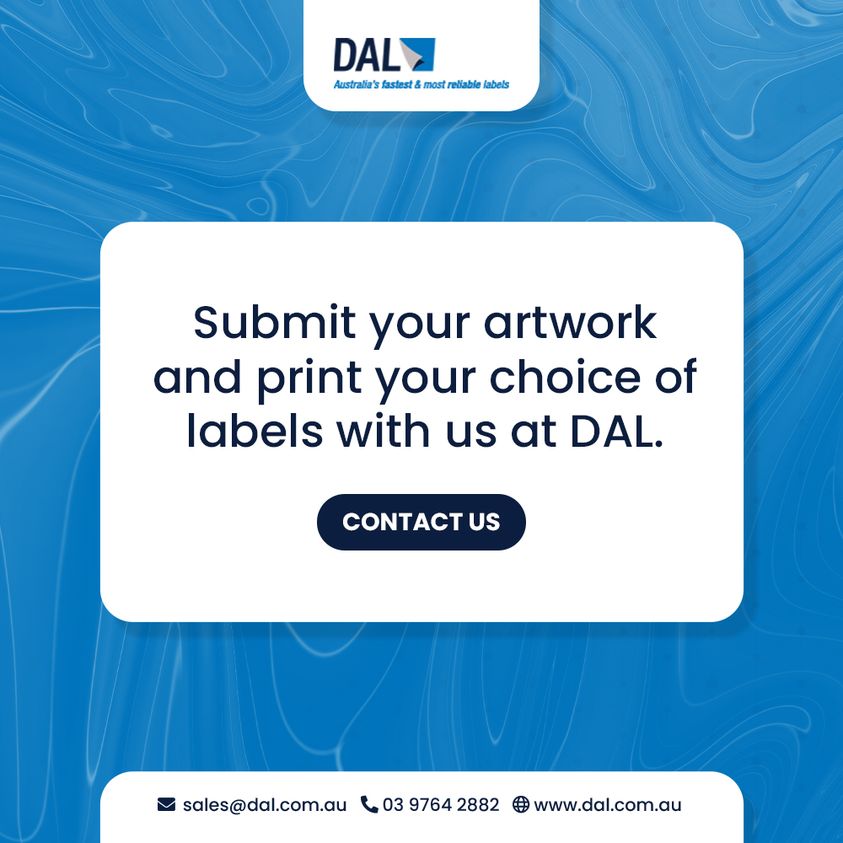 At DAL, we make printing labels easy, quick and convenient. All you need to do is share with us the design of your choice, and we will print it in the specified shape, size and colour.
With us, the design would be yours, and the quality would be our guarantee. We are equipped with high-end printing technology and use only top-quality printing materials to print labels that are second to none.
To place your order, submit your artwork with other details at https://www.dal.com.au/colour-label-printing/.
To know more about our artwork submission requirements, visit https://www.dal.com.au/