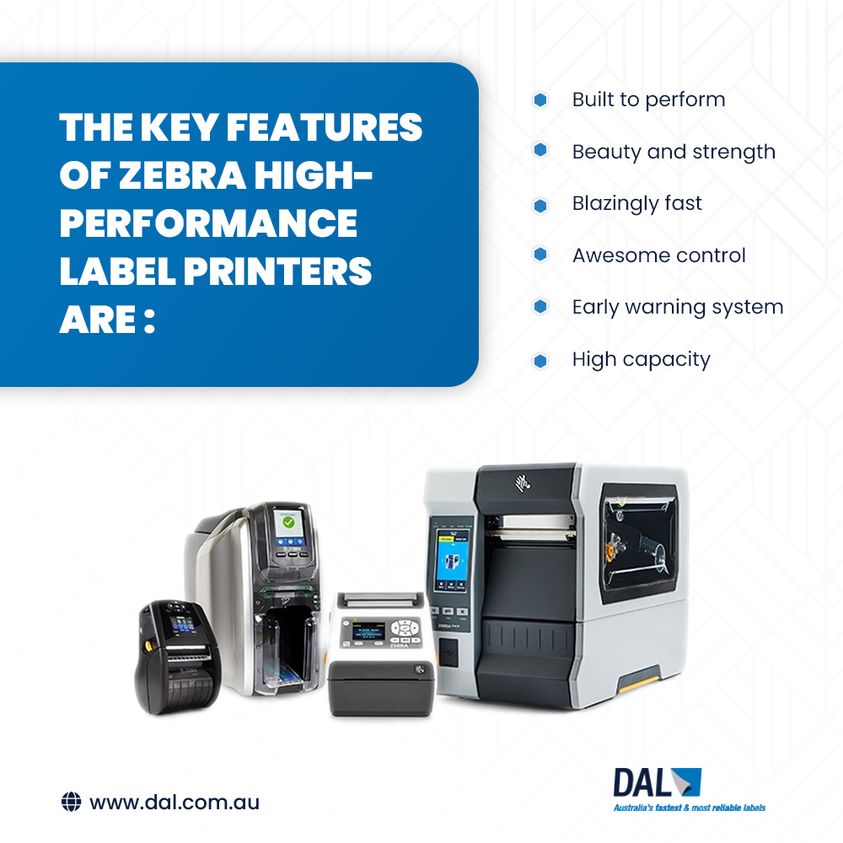 In a heavy industry environment, you need a heavy duty printer, and for thermal label printing, nothing comes close to the quality and economy of Zebra high performance printers, which is why DAL stocks and recommends them.
The key feature of these Zebra high performance label printers is the incredible printing speeds they are capable of, while remaining robust and reliable on even the largest print runs.
If you're on the lookout for high-quality printers, write to us on sales@dal.com.au.