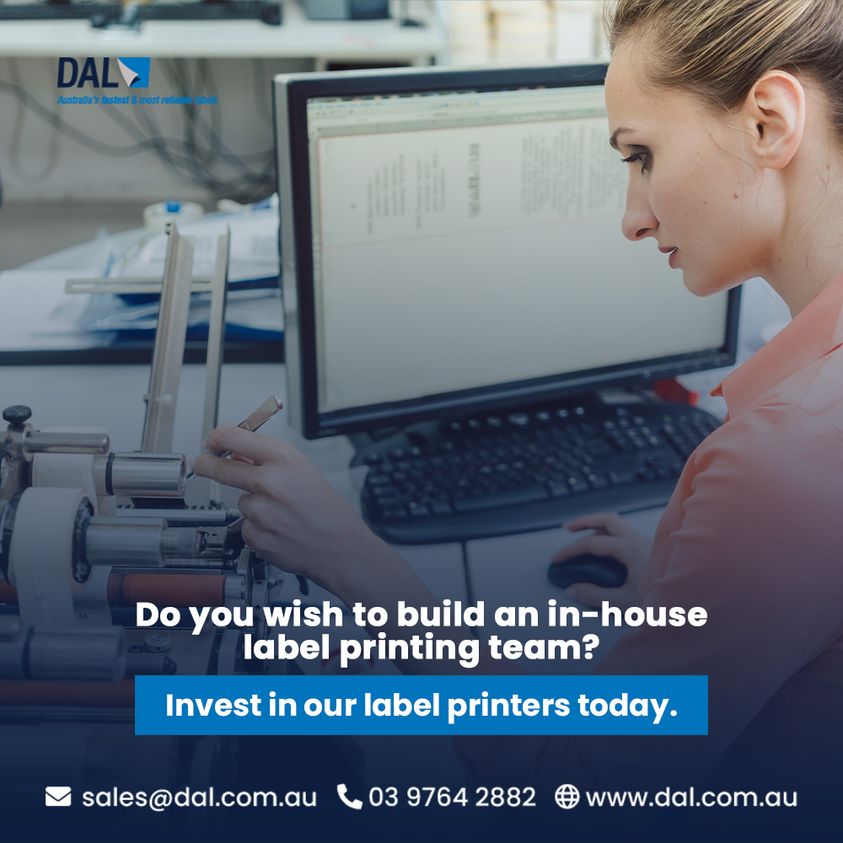 If printing labels is an everyday requirement for your business, set up an in-house label printing team and rest assured. At DAL, we are stocked with all the high-tech label printers and deliver them to your doorstep in perfect condition.
We have a huge selection of:
Mobile Label Printers
Desktop Label Printers
Zebra Mid Range Printers
High-Performance Printers
Pick and place your order to set up an efficient in-house labelling solution in no time.
To view our entire product catalogue, visit us at https://www.dal.com.au/.