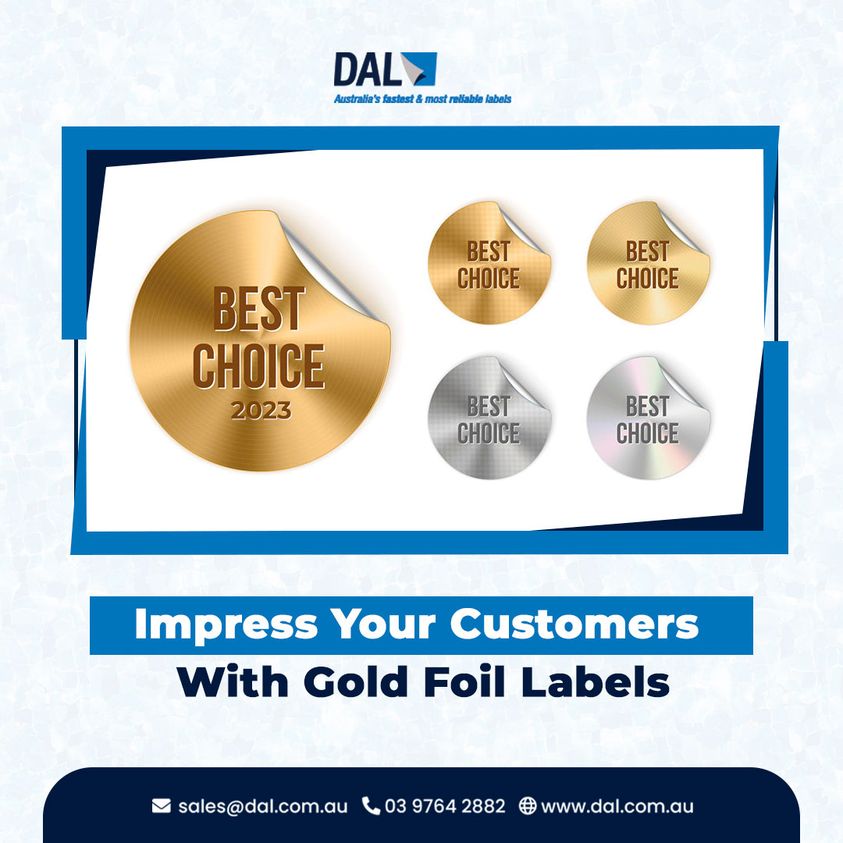 At DAL, we offer distinguished gold foil label printing services. We strive to provide our customers with the best quality service through superior-quality materials and printing techniques.
Our Printer machines are equipped with advanced technology that ensures producing high-quality stickers. You can rely on our company's expertise in providing you with top-notch gold foil labels in Australia.
Visit www.dal.com.au to place your orders or write to us at sales@dal.com.au.