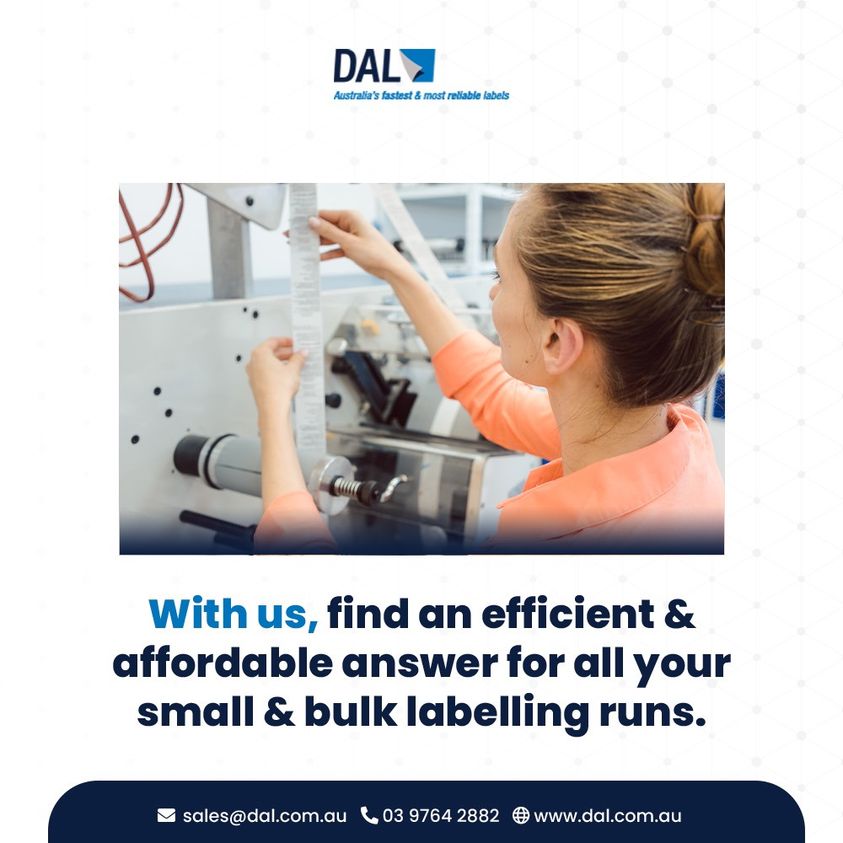 Do you have any custom labelling needs at hand? If so, we at DAL are at your service. With all the latest printing technologies in place, we print labels that are durable and rich in quality.
With us, you can print:
Food & Beverage Labels
Hospital Labels
Manufacturing Labels
Retail Labels
Transport & Logistics Labels
So, whatever your label printing needs are, get in touch with us at DAL and make way for expert assistance.
To find out more about our services, visit https://www.dal.com.au/ or reach out to us at (03) 9764 2882.