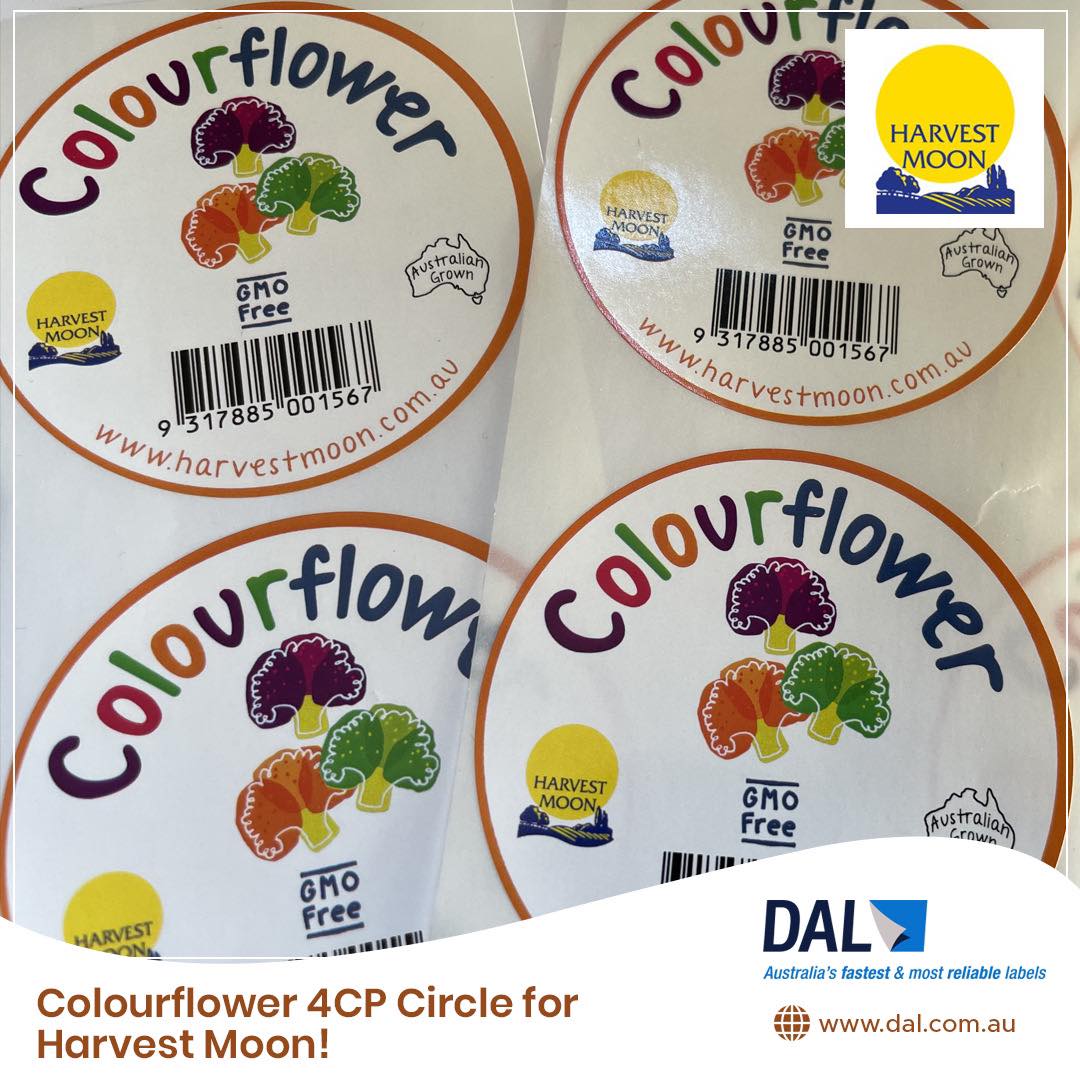 Here's another White PP label we did for Harvest Moon- the Colourflower 4CP Circle with Gloss Varnish.
This is a 70mm diameter circle, printed digitally for a returning client!
As a one-stop-shop, we can help you with all your labels & printing supplies. Write to us at sales@dal.com.au
or give us a call on 03 9764 2882.