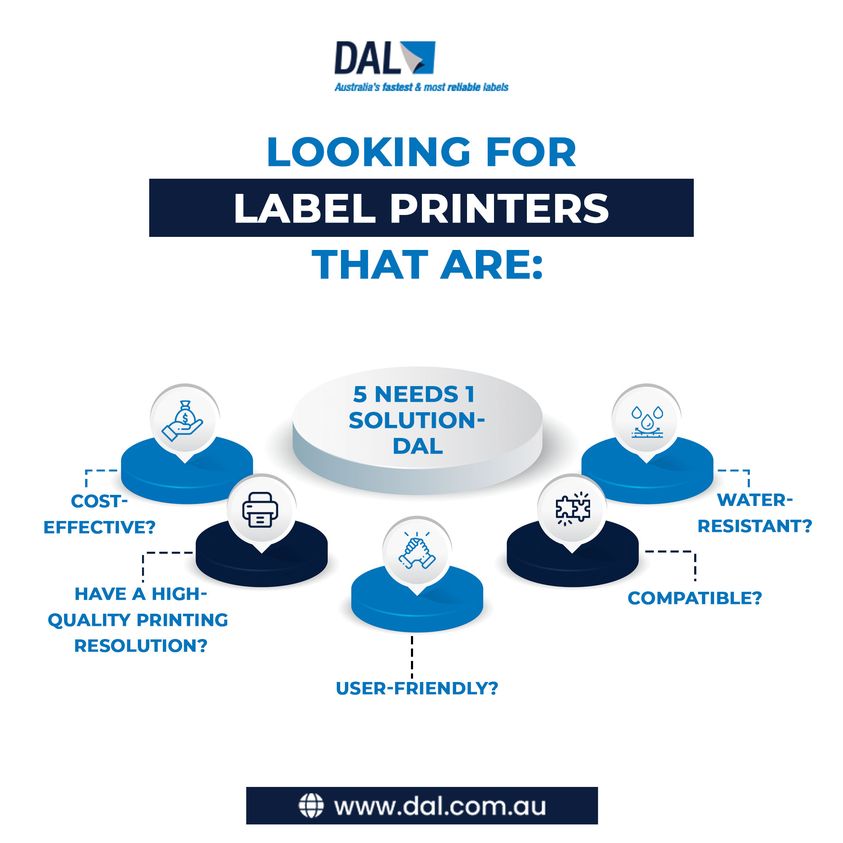 Cost-Effective?
Have a High-Quality Printing Resolution?
User-Friendly?
Compatible?
Water-Resistant?
5 Needs 1 Solution- DAL
Product packaging plays a significant role in your product sales, so only the best quality packaging will do, and that includes high-quality and attractive labels.
The best way to ensure a positive first impression of your products is to select the most suitable label printer that is cost-effective, durable and consistent.
At Dal, we are here to help you choose the best label printer for your company, and we'll look at it from both monetary and marketing as well as from a technical perspective to ensure all of your requirements are met.
Visit https://www.dal.com.au/ and check all the offers we have on our label printers.