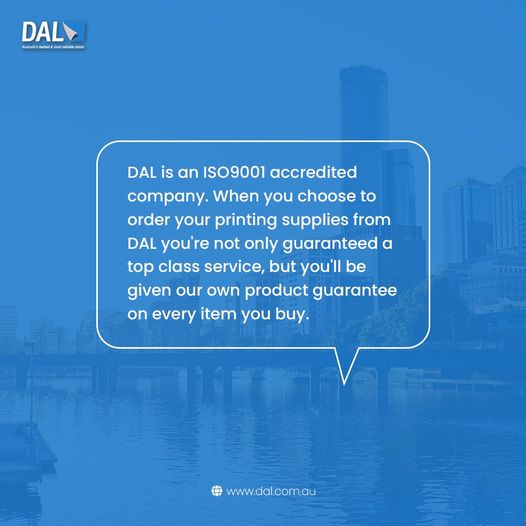 As an ISO9001 accredited company, we have you covered with top class service & product guarantee.
Our team works closely with you to ensure that all your requirements are looked after in the right manner.
If you are a business looking to upgrade your product branding- we cannot wait to have you on board already!
Email sales@dal.com.au or call 03 9764 2882 to get started.